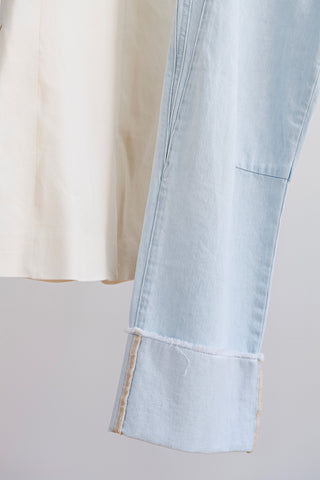 Our Ethos
Zane is a woman-owned and -operated boutique with an expertise in denim and a belief that everyday wear should be both experimental and effortless. Our mission is to curate elevated wardrobe essentials. 
Our wardrobes are founded on a base of jeans and tees but we love trying new things. Our style is always evolving with the times, the trends, and our personal lives. We fall back on well-made basics that make us feel good when getting dressed feels hard. We're classic and eclectic at the same time, both utilitarian and elegant, bohemian and bold. We probably dress up too much for the grocery store and has an entire collection of "fancy" sweatshirts. We leave room for innovation and inspiration, but always come back to the basics.
Our Story
Since 2005, Zane has offered a selection of contemporary ready-to-wear labels and emerging designers from around the world. Across our range of clothing, accessories, homeware and apothecary goods, we are careful to select products that bring both function and form to your lifestyle.
Our brick-and-mortar shop can be found in Portland, Maine's Old Port neighborhood, but we provide a personalized shopping experience no matter where you are located.
Visit Us
Portland, Maine
41 Exchange Street
Monday to Saturday: 10am - 6pm
Sunday: 10am - 5pm

+1 (207) 420-1800